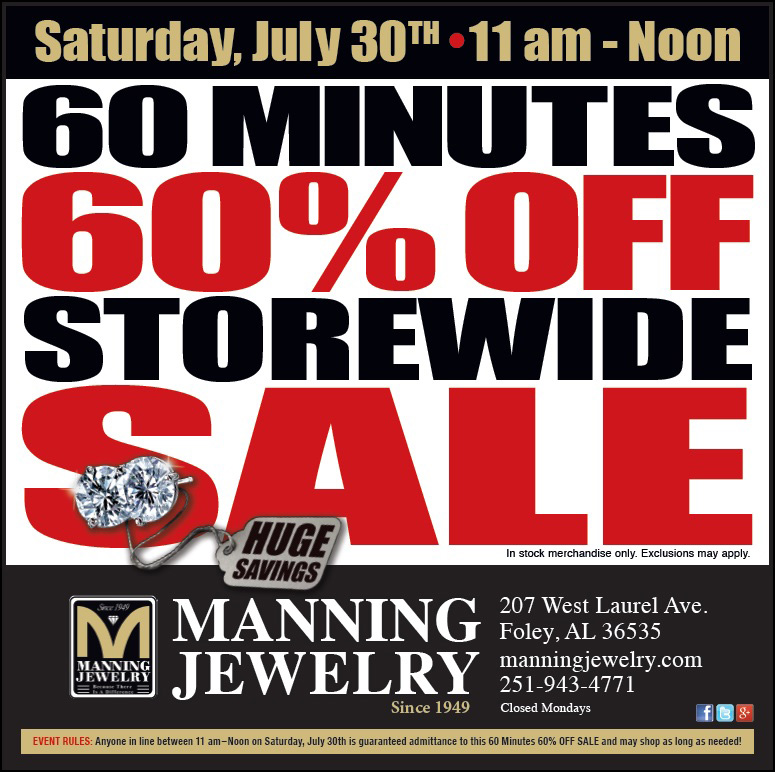 Sale Rules
Saturday July 30, 2016
Merchandise in the showcases, wall cases and spinner cases is on sale. Beatriz Ball pieces are excluded. Repairs, custom pieces and other service item are excluded. No service items are included in the sale. All adjustments, sizing, appraisals etc. Will be done at regular shop rates the week after the sale.


All sales are final. No refunds. No exceptions.


No service take-ins or watch batteries will be done the day of the sale out of respect for the people waiting in line.


No gift wrapping will be provided.


Customers arriving before 11:00 A.M. will be given a wrist band to mark their place in line and will be entitled to take their reserved place in line provided they are in line before 11:00 A.M. Customers arriving between 11:00 A.M. and 12:00 P.M. will be given a wrist band and take their place in line in the order they arrive. Anyone with a wrist band will be admitted to the sale Saturday July 30. 2016 even if it is after 12:00 P.M. Any one not in line before noon that has not received a wrist band will not be admitted.


Bottled water will be provided. Feel free to visit the local restaurants for refreshments.


You must be in your place in line by 11:00 A.M. to maintain your position. If you return after the start of the sale please go to the back of the line.


Restrooms are available in the City Park at the intersection of Hwy 59 and Hwy 98.